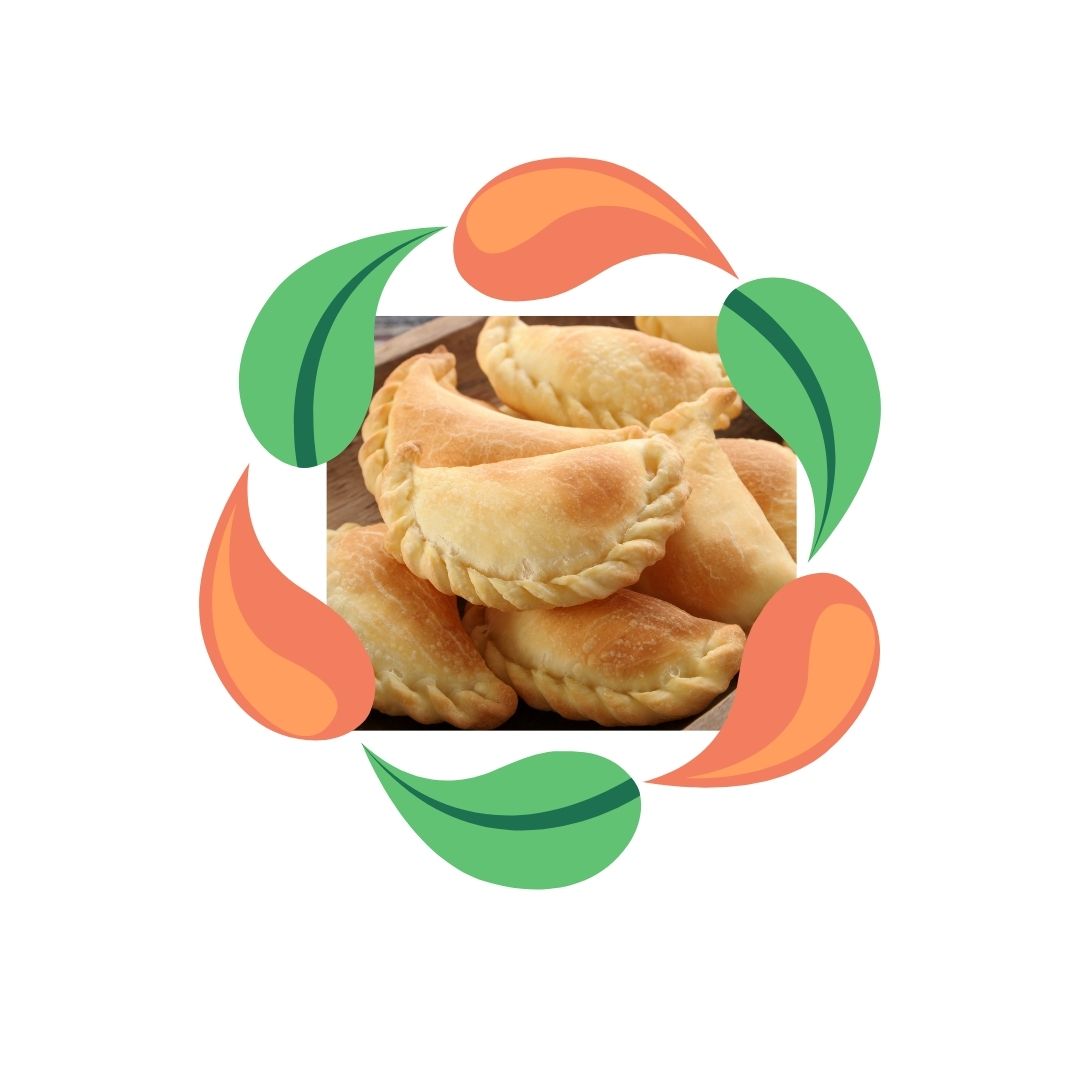 You are going to love these!
Most of my favorite memories are of family or friends crowded around the kitchen counter chatting, rolling dough, chopping veggies, or just talking.  
I searched for YEARS to be able to find a recipe that was a vegan representation of my favorite childhood eats! I finally found this empanada dough with sweet and savory filling recipes (adapted) from the Vegan Physicist.
Dough
(you can use this recipe OR get the premade discos from the freezer section at the grocery store and defrost overnight).
¼ cup vegan margarine (I use Earth Balance. You want the stick version vs. tub version.)

250 mL water

1.5 tsp salt

1 tsp apple cider vinegar

3 cups all purpose flour

Chimichurri (empanadas are served with Chimichurri on the side).  There are some tasty store-bought versions. Not all chimichurris are created equally.  Every region has their own flare, like barbecue sauce in the US.

Melt the margarine and mix with water, salt and vinegar in a large bowl.

Mix in the flour, a bit at a time.

When all the flour is added, kneed the dough for a few minutes (by hand).

Oil another bowl and roll the dough into a ball. Place the dough in the bowl, cover with plastic wrap or a plastic bag.

Let rest in the fridge 1-2 h or longer.
Savory Fillings:
Base filling
Beyond Meat (the ground kind not the bagged/crumbles) OR 1 block tofu, pressed extra firm

1 onion, chopped

½ red bell pepper, chopped

2 cloves garlic, minced

1 tbsp cumin

1 tbsp paprika

1 tbsp oregano

1 pinch cayenne

1 tbsp olive oil

salt to taste
6-8 tbsp raisins

20 olives
The fillings will be divided in half, one bowl for the base, a second bowl of the base plus olives and raisins.  Happy to share non-traditional filling options with you as well. 
Once stuffed and placed on parchment or silicone-lined baking sheet, poke holes in the BACK of the empanadas with a fork. Brush with soymilk, or more vegan butter mixed with a flax egg. Bake at 350 for 20-30 min.
SWEET Empanadas!  
You will want to use a package of defrosted empanada discos for this recipe.  You CAN use the fresh dough, but you are going to want a hand-crank pasta machine to make the dough nice and thin. My grandmother recently called me out on not doing this and swears it is essential.  I believe her. 
 Filling (think cannoli filling in an empanada).
1 ¼ cup raw cashews (soaked for 1 hour or more based on your blender)

1-2 tsp vanilla extract

½ – 1 tsp cinnamon 

1-ish TBSP Bourbon

¼-½ cup Confectioner's Sugar

4-6 Tbsp water

Olive oil for pan-frying

Additional Confectioner's Sugar for dusting
*You will notice the measurements are less specific here.  This is an adapted family recipe.